Popular Slot Machines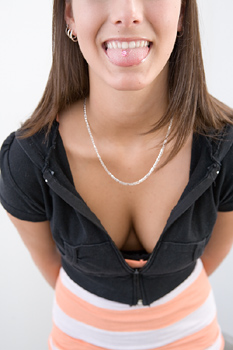 According to estimates by Harrah's Entertainment and WMS Gaming, slot machines are responsible for at least three-quarters of the $60 billion or so that American casinos earn in a given year. How popular are slot machines in the United States? These classic casino reel-and-lever games bring in a full 75% of all American casino earnings.
Table games, like blackjack, craps, and roulette, are therefore only worth about 1/4 of the profits a casino in the United States can earn from slot machines. Since the appearance of the first slot machine, invented in the US by a German immigrant named Charles Fey in the late 19th century, Americans have spent a good chunk of their casino gambling bankroll on slots.
Top Slot Casinos
Rank
Casino
Payment Grade
Bonus
Bet Now
Many theories exist as to why slots are so popular in America. Whether
the reason for slot's popularity is their relative simplicity of play,
compared to table games and their more complex rules, or the wide range of
bet sizes available, from as little as a penny well up into the hundreds of
dollars per spin, doesn't really matter. Casinos make big money on slot
machines, and as long as that's the case, slots will take up a majority of
the space on any casino floor.
Slot machines aren't just popular in the United States, though. They're
also popular in the UK, where they're called "fruit machines," and in
Australia, where they're called "online pokies" or poker machines."
The Future of Slots in the United States
As kids raised on video games and the Internet grow up and become old
enough to place wagers in casinos, they're looking for a different kind of
game than gamblers from previous eras. Slot games have always changed as
technology improves; from the mechanical slots in frontier casinos to
electronically-controlled machines to today's machines that use random
number generators and film-quality videos to keep slot gamblers entertained,
designers of slot games are willing to do anything they can to keep
Americans pumping quarters into their games.
Slots are already more like video games than traditional casino machine
gambling, incorporating bonus games that require an element of hand-eye
coordination or other skill. For slot machines to stay relevant – and
profitable – they'll need to appeal to a generation used to the high-tech
gaming found on consoles like PlayStation and Xbox, not to mention the
social aspect of games played among friends on sites like Facebook. Expect
new classes of machines to hit casino floors and Internet gambling venues,
designed to attract a younger audience.
Meanwhile, the casino industry isn't yet hurting in terms of profits of
slots are still big business in the USA. While online gambling and increased
gaming options provided by state governments have cut into traditional Las
Vegas and Atlantic City profits, slots remain the most popular way to gamble
in all of the United States. For that to remain true into the future, slot
designers need to continue updating their games to appeal to a new kind of
casino customer, one who expects a higher-quality game that's fully
interactive and not just based on the luck of the draw.