According to a new report in the Las Vegas Review-Journal, cheaper fares and faster service aren't the most current means of attracting passengers to US airports anymore. With the perpetual goal being to make more money – of course – airports are now looking to provide contemporary enticements to customers. Visitors will now find everything from elegant food and fine brewed beverages, to relaxation techniques and even slot machines at major airports.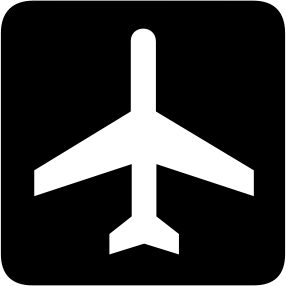 We're all used to the typical gift shops, souvenir parlors and price-ranged eateries to accommodate most pallets, and the serving of alcohol is certainly nothing new. More and more frequently, though, we are now seeing local breweries peddling their tasty wares to travelers. It's sheer brilliance when you think about it. Travelers love to partake in local culture, and small town breweries need an avenue that allows them to share their product on a wider scale, without an initial increase to the cost of distribution.
Joe Lopano is the CEO of Tampa International Airport (TPA), where a variety of new concessions including the Cigar City Brewery and the First Flight Wine Bar were installed. "We've seen a contraction in revenue from airlines so we have to look for new ways to make money", Lopano explained. Following the integration of the new retailers, the Tampa airport saw a 7.2% increase in revenue last year.
With such remarkable results coming from just a few locally targeted concessions, Lopano has big plans for the future. A $943 million expansion project is underway to add 39% more space for retail. Other major airports are following the same trend, like New York's JFK, which recently opened BKLYN Beer Garden and Dylan's Candy Bar, or Washington DC's Reagan National Airport, where local favorite Ben's Chili Bar began serving up fare over the summer.
While enjoying all the new purse-shrinking amenities, why not take a gamble while you're at it? There are presently just two airports in the US that offer slot machines, and if you take a brief moment to think about it, I bet you can guess which ones they are. Both serve the skies over the great gambling state of Nevada; McCarran International Airport and Reno-Tahoe International Airport.
McCarran alone has 1,330 slot machines strewn about the 2,800 acre facility, and in the last fiscal year ending June 30, 2014, the gambling devices generated a staggering $25.6 million in revenue. The Las Vegas airport is a self-funded organization, run by the Clark County Aviation Department, thus those funds all go towards the airport's bottom line.
When an airport needs to make more money, the expense is passed on to the airlines, which recover the cost by increasing airfares for passengers. As such, the provision of slot machines is one way McCarran International is able to keep fares low, helping to maintain its status as the 24th busiest airport in the world.
For those who need to relax before hopping aboard a flight, some airports are installing yoga rooms. Chicago's O'Hare and Midway airports both offer yoga facilities to help their passengers achieve a serene state prior to departure. O'Hare is also equipped with a vertical aeroponic garden (no soil) to provide its restaurants with all the fresh herbs and vegetables they need.
So the next time you're looking to travel the skies, maybe you'll find a new reason to get to the airport extra early, aside from the usual longwinded baggage claims and security checks. Whether it's enjoying fine dining and locally brewed ales, finding your inner zen or seeking a massive jackpot on the slot machines, major airports are integrating new means of sustenance, relaxation and entertainment to accommodate their passengers.