Head to Las Vegas and drop your money in any of the countless slot machines on the Strip, and you'll find that your chances of winning are based on two factors; luck and the pre-programmed payout percentage of the slots you choose to play. That could change very soon if Nevada regulators choose to approve the installment of skill-based slot machines.
According to a publication in the Las Vegas Sun earlier this week, the slot machines bill currently being considered by state lawmakers "could pave the way for a flood of slot machines with games that play more like Super Mario than Wheel of Fortune." The measure would give regulators the authority to script requirements for new skill-based games wherein the payouts would become more flexible, determined by the outcome of the game rather than a random result reliant upon predestined payout percentages.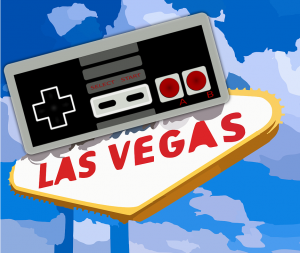 Slot machine makers are already developing these types of skill-based gaming devices in response to casino operators who've been struggling to attract today's younger generation of gamblers. The fact is anyone who grew up in or after the 1980's was likely raised on video games, where skill dominates the luck factor traditionally proposed by casino games. Attracting that demographic requires appealing to their personal preferences, and what better way to tempt the opening of their wallets than by providing skill-based, video game style slot machines?
Senator Greg Brower (R-Washoe County) is the Chairman of the Senate Judiciary Committee that is currently reviewing the new slot machines bill. "The younger demographic is just interested in a different type of gaming than the older demographic that was used to, and is still comfortable with, the traditional slot machine and video poker machine," explained Brower, who clearly supports the measure.
Sen. Brower said he expects the bill to pass easily enough, but that it will be up to the Nevada Gaming Control Board and Nevada Gaming Commission to take action following its passage. There seems to be plenty of support from those regulatory bodies as well. Commission Chairman A. G. Burnette implied that change is vital at this point, where the era of "grand casino openings with people rushing to play the slots" is a thing of the past.
"Now have come the days of huge, integrated resorts offering hundreds of entertainment options found nowhere else on earth, from the finest dining and entertainment anywhere to clubs that cater to a younger demographic," explained Burnette. "So everyone recognizes that gaming must keep up, and to do that, the old style of slots simply needs to change." The chairman added that accomplishing such a goal "means adding skill and social elements to the slot mix."
Skill-based slots were introduced at last year's Global Gaming Expo by several slot machine makers, including Bally Technology's introduction of a Skee-Ball variation, and Gamblit Gaming's new release, which plays much like Angry Birds. However, a player's skill was not reflected in the payout schedule at that time. The new bill would allow casinos to pay higher amounts to players who exhibit more skill.
David Chang, Chief Marketing Officer for Gamblit Gaming, said the response from the casino industry has been "overwhelmingly positive". He said clients have already approached the company saying, "I'll take 20 of those."
There have been concerns, of course, that skill-based slot machines would take away from the profits generated by Las Vegas casinos. Chris LaPorte, a native Nevadan who created Quantum Gaming Concepts and has been playing video games for years, disagreed with those speculations. He compared skilled video gamers to professional basketball players. While there are millions of people who enjoy the game, only a miniscule fraction of them are good enough to make the NBA.