The Ohio Investigative Unit for the Department of Public Safety has been very busy lately. After a lengthy investigation, authorities have made numerous arrests in connection with an alleged illegal slot machine crime ring. Records show that 8 individuals and 2 corporations were charged with a total of 159 counts of criminal activity, including, at one point, impersonating a police officer.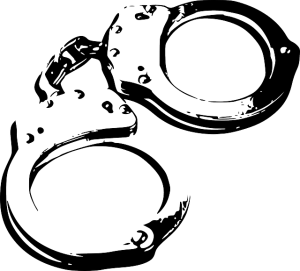 The crime ring is said to have spent years distributing illegal slot machines throughout the state of Ohio, making tens of millions of dollars along the way. Police say those slot machines were installed in various businesses around the Northeast region of the state; mostly in bars and taverns. Reports indicate that the majority of the illegal slot machines were found throughout the counties of Ashland, Ashtabula, Cuyahoga, Lake and Wayne.
Greg Croft is the Agent-In-Charge of the investigation. According to him, the crime ring has earned millions of dollars off the duplicitous operation, and those involved were apparently willing to go to just about any measures to protect their assets. One of the individuals indicted was even charged with impersonating a police officer for the purpose of intimidating rival competitors who were also in the business of distributing illegal slot machines in the Buckeye State.
In a press release from the Ohio Investigative Unit, Agent Croft said, "For years, the manufacturers and distributors of gambling devices, including those known as the "Puzzle Bug," have attempted to manipulate the criminal justice system while expanding their lucrative enterprises. Members of this criminal enterprise went as far as impersonating peace officers in order to strong arm competing illegal gambling operations."
Agent Croft went on to say that the crime ring's willingness to imitate a police officer, "clearly shows the lengths these subjects will go to further their criminal activities."
The 159 counts of illegal slot machine distribution and other related crimes handed down in the indictments include everything from gambling and engaging in a pattern of corrupt activity, to conspiracy and money laundering.
The defendants charged in the case were identified by Timothy McGinty, Cuyahoga County Prosecutor, as 63 year old Richard Johnson of Wooster, 29 year old Paul Lakuza of Painesville; 31 year old Michael Lakuza of Madison; 37 year old Scott Lakuza of Painesville; 74 year old Walter Lakuza of Concord; 53 year old Frank Toreki of Painesville; 38 year old Robert Valore of Cleveland; and 61 year old Jeffrey White of Mentor.
The two corporations named in the indictment were Silver State Inc., located at 2709 Tanglewood Street in Wooster, Ohio, and owned by Richard Johnson; and the Walter Music and Vending Company, located at 7195 Commerce Drive in Mentor, Ohio and owned by Walter Lakuza.
According to police, all of the individuals charged in the case have some type of connection to one or both of the two a slot machine companies. Several teams of detectives initiated warrants on the indictments on Thursday, making arrests in Cuyahoga, Lake, Lorain and Wayne Counties. No trial date has yet been set for any of the individuals charged in the investigation.