Playboy Slots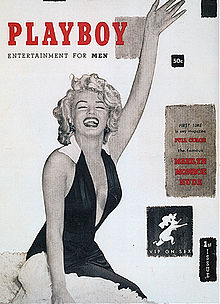 Playboy
slot machines offer generous prizes and progressive jackpots, and there's
also the added bonus of getting to ogle beautiful women while you play.
That's because the brand, first established by Hugh Hefner in 1953, is
synonymous with ladies posing in the buff. While the slot machines bearing
the Playboy logo may show less skin than the world-famous gentlemen's
magazine, you can still count on enough titillation to make even the most
unlucky slots session seem pleasant.

Try
the 3D Slot Machine Games at Bovada and Get a $3000 Welcome Bonus
These slots games are manufactured and released around the globe by Bally
Technologies (sometimes referred to as Bally's), one of the leading
companies in the casino gaming industry. If you've ever spun the reels on
slots such as Hee Haw or Winner Winner Chicken Dinner, then you've already
experienced what Bally has to offer.
Bally Technologies has released a number of Playboy games over the years,
and a new one always seems to be just around the corner. Here's a list of
the latest licensed slots from the brand, as well as details about
denominations, payouts, gameplay, symbols, and bonus features.
Pamela Anderson Slot Machine – Since she appeared on the cover of
Playboy in 1989, Pamela Anderson has had a long and profitable relationship
with Hugh Hefner's business empire. She's graced their cover more than any
woman in the history of the magazine, so a Playboy-themed slot machine
bearing her likeness was the next logical step.
This game made its debut in 2005 at the Palms Casino in Las Vegas as part of
the QuarterMillion$ progressive link that joined together gaming
establishments in Nevada, New Jersey, Mississippi, and various Native
American territories. This single payline slot is adorned with numerous
images of the Baywatch star, as well as a bonus wheel that offers
even greater payouts over the 10,000-coin non-progressive prize.
The game failed to take the casino world by storm, so only the most
persistent players may be able to track down a Pamela Anderson slot machine
from Bally. If you do, however, be prepared for sizable winnings that would
make even Tommy Lee jealous.
Hot Zone – This unique 5-reel, 40-payline slot machine is also
available for mobile devices such as the iPod and iPhone (only $2.99), so
you can enjoy it no matter where you are. The "Hot Zone" element makes this
game stand out from the crowd, as Tetris-like blocks fall from the screen
above the reels. If a Hot Zone lands on top of a reel, it makes the
corresponding reel wild and increases the player's chance of winning.
During the free games portion, you'll get to see animated versions of Hef
and his bunnies dancing on the screen while "Battle without Honor or
Humanity" plays in the background. In case you don't recognize the title,
this was the instrumental featured prominently in the first "Kill Bill"
while Lucy Liu and her gang are entering the restaurant.
Playmate Party Slot – This 5-reel slot machine includes 5 levels of
progressive jackpots, with the top prize paying out 2000 times the total
bet. Denominations range from a penny to $50, and symbols include a trio of
playmates (who act as the wild symbol), a stack of vintage Playboy
magazines, and the famous bunny logo.
Playboy Quick Hits – Real-life Playboy models adorn this slot
machine, so you know it's got to be good. Multiple progressive wins are
available when the reels land on enough Quick Hit symbols, and the bonus
game calls on you to flip tiles until you've matched three. Once this
occurs, the player will receive free spins and a winning multiplier.
Playboy Platinum – Based on the Quick Hits series, this slot is a
5-reel, 30-payline game with a maximum bet of 150 credits. Betting
denominations range from one cent to $100, and Bally suggests that the best
configuration is 30 lines, 150-credit max bet, penny denomination, and 5
credits wagered per line.
The game includes two bonus features. The first is a 7-level progressive
that pays of maximum of 2,000 credits times the total bet. The second
feature allows players to win up to 50 free games by flipping over tiles and
revealing images of playmates.
Playboy Muy Caliente – Released for the European market, this game
includes 5 reels, 30 paylines, and a maximum wager of 600 credits. Available
denominations range from a penny to $500, and there are six levels of
progressive jackpots to entice you.
The two bonus features include quick hit pays and centerfold free games. The
latter is triggered when 3 scattered free game symbols show up on reels 2,
3, and 4. When this happens, the player will receive 8 free spins that can
be retriggered during the bonus round. Players must next collect symbols
with between 1 and 3 rabbit heads, each corresponding to a different
centerfold on each reel. Collect 4 rabbit icons for a reel and the full
centerfold is revealed (with that reel becoming wild for the remaining free
spins).
The second bonus feature includes 5 levels of quick hit pays. These offer
payouts ranging from 10 to 2000 times the player's wager, with the biggest
one coming up an average of once every 2,073,600 spins.
Playboy slot machines provide a nice change of pace from the dearth of
casino games featuring animated animals and colorful fruit. These games are
all about adult fun, especially when you consider that this is the same
magazine that has featured women such as Lindsay Lohan and Drew Barrymore in
nothing but their birthday suits.
Now that you have an idea of what slots exist for the franchise, you can
keep your eyes peeled the next time you walk or log into a casino. And once
you spot that distinctive bunny ear logo, you'll only be seconds away from a
gaming session filled with sexy and sophisticated fun.