The Florida gambling industry is reeling after courts sided with Gretna Racing in its appeal to operate slot machines at its pari-mutuel facility. The North Florida racetrack was previously denied a license to operate slots, after the public voted heavily in favor of slots in a county-wide referendum in 2012.
The 1st District Court of Appeal turned in its verdict in the case on Friday, with the honorable Judges Robert T. Benton, Nikki Ann Clark and Scott Makar presiding. Judge Benton and Judge Clark both ruled in favor of Gretna Racing being licensed to operate slot machines, while Judge Makar disagreed.
Story Behind Gretna Racing's Appeal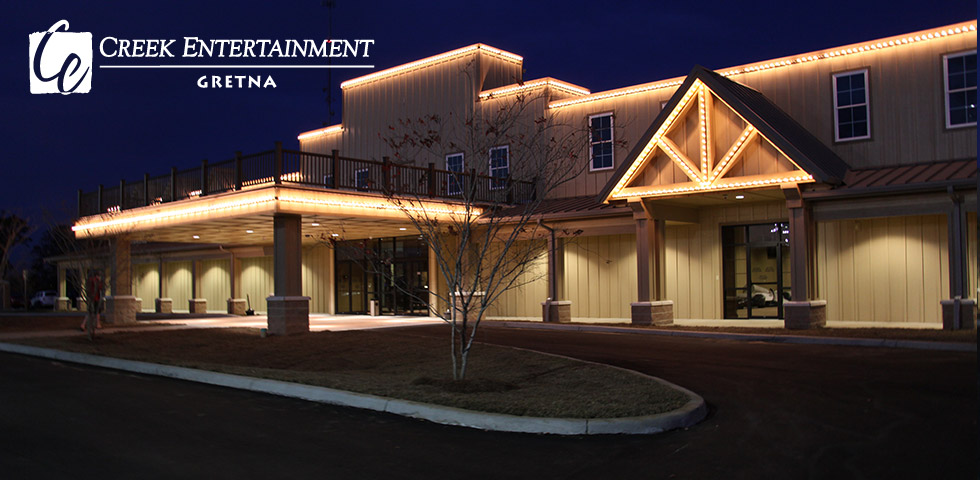 The case stems from a slot machines law passed in 2004 that allowed pari-mutuel facilities and jai-alai frontons in Broward and Miami-Dade Counties to apply for a license to operate slot machines. In 2009, an amendment to that law gave Hialeah Park (which didn't exist in 2004) the right to operate slots as well. That amendment included a definition of "Eligible facilities" that reads:
"…any licensed pari-mutuel facility in any other county in which a majority of voters have approved slot machines at such facilities in a countywide referendum held pursuant to a statutory or constitutional authorization after the effective date of this section in the respective county…"
Gretna Racing, owner of Creek Entertainment Gretna in Gadsden County, took it to mean that, through a series of proper steps, they could operate slot machines at their pari-mutuel facility. In 2012, voters overwhelming approved the referendum, and in 2013, Gretna Racing applied for the slot machines license. However, the application was denied.
Attorney General Pam Bondi issued an opinion that, because Gretna Racing did not receive "statutory or constitutional authorization after the effective date" (July 1, 2010), the facility should not be eligible for a slots machines license. The Florida Department of Business and Professional Regulation shared that opinion, rejecting the racetrack's application.
Gretna Racing took its case to the Court of Appeals, where Attorney Marc Dunbar (who also happens to be a stakeholder in the North Florida pari-mutuel), argued that the "statutory or constitutional authorization" was not required because the 2009 amendment did not include the word "enacted".
That opinion was shared by Judge Benton, who, joined with Judge Clark, wrote a 22-page judgement siding with Gretna Racing's right to be a licensed provider of slots. AG Bondi and State regulators are now reviewing the opinion.
So Much Legal Jargon…
Why must the word "enacted" appear in legislation? The majority of us don't understand legal jargon very well, and if you've ever tried reading it, you've probably noticed the incredibly long run-on sentences often involved. There's a reason legislative documents are so wordy. They must contain very precise language in order to be effective as intended, and if a law is not "enacted", it might as well not exist.
Remember when the state accidentally made owning an internet-capable phone or computer illegal in Florida? That's the kind of thing that can happen when lawmakers don't pay close attention to their verbiage.
Gretna Racing Not the Only Beneficiary
Five other counties, including Brevard, Hamilton, Lee, Palm Beach and Washington, have also seen voters passing a referendum to allow slots at local racetracks and jai-alai facilities. Only the Palm Beach Kennel Club actually applied for a license, which was also previously rejected. If Gretna Racing is granted a license, PBKC will surely fight for one as well, and pari-mutuels in those counties are likely to submit similar applications.
Florida could Lose $1 Billion contract with Seminoles
Another result of the Gretna Racing installing slot machines is the probable loss of a $1 billion contract with the Seminole Tribe, which runs more than half a dozen casinos throughout South Florida.
The tribe has a contract with the state to hand over a portion of its gambling revenue, up to $1 billion, in exchange for no other gambling facility (outside of Broward and Miami-Dade Counties) operating slot machines.
The Seminoles also have a compact with the state to exclusively provide banked table games like blackjack at seven of its casinos. While the ruling has no bearing on that compact, it is set to expire in July. No agreement was reached by the May deadline to reinstate the contract, either. Thus Seminole Casinos could lose a great deal of business in the coming months if they can no longer offer table games, and facilities like Gretna Racing become competitors in Florida's slots market.