American Idol Slot Machines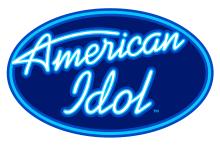 Over the course of its eleven season run, with at least two additional seasons already in the planning stages, American Idol has not only became one of the highest-rated TV shows in American history, it has had a remarkable impact on entertainment culture as a whole. For nine consecutive seasons, Idol has been one of the five most popular television programs in the United States, and the brand has spread all over the world. Nearly 200 countries around the world have their own Idol-style show, featuring talented singers and musicians  competing for record contracts and cash prizes.
Try the 3D Slot Machine Games at Bovada and Get a $3000 Welcome Bonus
IGT's library of licensed slot machines (designed around popular television shows, movies, singers, famous characters, or other familiar icons) is growing thanks to the success of similar games in the past. Slot designers know that players are drawn to the familiar, and the design of this slot title will certainly catch the eye of Idol fans. The machine's three unique bonus games and wide variety of  wager sizes available make it a must-play for slot fans who like side games and authentic video and audio clips.
The first thing you'll notice about IGT's take on the world's favorite televised singing contest is the large size of the game – American Idol slots are community games, with space for up to five players at once playing on five screens linked together on the same console. The show's familiar icon is splashed all over the game itself, from the large title box at the top to the reel symbols, bonus game clips and audio content, and two big panels on the side. In other words, this game stands out in any bank of slots, not just because American Idol is such a recognizable brand but because the machine is just plain huge.
Bonus Rounds
IGT is hoping that, like with other licensed games, the bonus rounds and content built around authentic images, videos, and sounds from the show will attract American Idol fans and video bonus gamblers. The three bonus rounds are called Judges Pick, Vote 4 Cash Group Play, and Audition, each of which can lead to multipliers, bonus cash prizes, and free spins. IGT hasn't released a progressive title in the series yet, though the company has produced sequels to popular licensed machines in the past, so it's entirely possible that a future American Idol slot could include a progressive option.
Judges Pick is the simplest of the three games, letting the gambler take on the role of an Idol judge. You pick icons to reveal prizes ranging from a few credits' worth of bonus money or a free spin to bonuses in the thousands of dollars and dozens of free credits.
Vote 4 Cash Group Play is a bonus game only available when more than one player is at the console and only when certain combinations of the game's icon appear on any active pay lines. In this bonus, the icons you and your partners pick reveal different multiplier rewards
The final side game, Audition, does not require any singing skills. Instead, gamblers select a judge, watch a real audition from the show, and earn free credits. Each time the singer gets at least two thumbs up from the three judges, moving on to the next round like on the television program, players have a shot at even larger credit rewards.
It can't be stressed enough – this is a large slot, even for IGT, a company known for producing big games. Weighing in at over two tons, each machine has both plasma and LCD displays. Denomination sizes vary from casino to casino, meaning gamblers can play for as little as $0.01 per credit. Thanks to up to 40 pay lines and a 600-coin max bet, big spending slot gamblers and those on the budget-conscious side can get in on the action. You don't have to be a fan of American Idol to appreciate a big beautiful slot with multiple video bonus rounds and a wide range of wagering options.