Sex and the City Slot Machines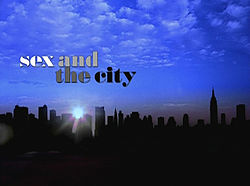 When you think about it, it was only a matter of time before Sex and
the City slot machines appeared on casino floors. The TV show and movies
have a massive following, even years after the show ended. IGT crammed all
the best-loved characters from show into the game; while you spin the reels,
you'll interact with Carrie, Samantha, Miranda, Charlotte, and Mr. Big.
Sex and the City slot machines are video bonus games designed to attract
larger wagers, though many of them have options for smaller bets as well.
Try
the 3D Slot Machine Games at Bovada and Get a $3000 Welcome Bonus
The unique style of HBO's popular TV show meant that IGT had to put
together a truly unique slot game. Truth is, Sex and the City is not
just popular among women; plenty of men watch the show and the films in
secret or alongside their girlfriend or wife. Creating a slot game based on
the themes of the show – shopping, style, sex, and money – has paid off big
time for IGT, as these slot games are very popular in casinos that host
them.
Sex and the City Slot Machine Features
Sex and the City is a multi-level progressive slot that uses IGT's
MultiPlay and MegaJackpots progressive features to attract new players.
MultiPlay allows gamblers to play up to four games at the same time on the
same screen.
Each game you choose to play gives you access to up to thirty pay lines as
well as a twenty-credit side wager. To play all four games with a single bet
multiplier, you'll need to drop 200 credits per spin, and since the maximum
wager on this title is three credits per line on all four games' pay lines,
the combined maximum wager per spin, should you choose to play all four
games is a massive 600 credits each time you spin the reels. You don't have
to have a huge bankroll to get in on the action; the title comes with a
penny wager option, but even at $0.01 per credit, that's $6 per spin if you
want to make the maximum wager.
Having a large max bet is justified by the fact that this is a
MegaJackpots machine, a series of games that can lead to big progressive top
prizes. Another reason for the appeal of this title? IGT's Sex and the
City slot is stuffed with bonus rounds. Five unique bonus games are
available, each in a number of different variations. According to IGT, the
bonus round "hit frequency" on this title is once for every twenty-five
spins, but take note that that number is only accurate when you play all
four games on the screen. If you're playing just one game at a time, IGT's
estimate means you're likely to play a bonus game about once every 100
spins.
Bonus Rounds
Each of the game's bonus rounds feature real characters from the show on
a second screen from the game's standard interface. The bonus rounds are:
Progressive Pick Bonus, Simply Fabulous! Bonus, Perfect Present Bonus,
Change of Dress Bonus, and Hello Lover! Bonus.
In Simply Fabulous!, the player has to pick from a series of on-screen
jewelry boxes. Each box reveals different numbers that add up to an amount
of bonus credits you win.
The Perfect Present bonus game presents the player with fifteen
"presents" to pick from. Each present reveals a different number of scatter
plays, each of which has a specific amount of bonus credits along with it.
Incorporating Sex and the City's obsession with fashion, the Change of Dress
bonus game lets you alter a character's outfit while you collect bonus
credits, free spin, and jackpot multipliers.
The final bonus, called Hello Lover!, gives the player five totally free
spins with certain symbols locked on the reels, helping you build winning
combinations.
Even though Sex and the City hasn't aired since 2004, IGT's machines built
around the show's theme are very popular. The slots themselves are big and
designed to draw attention, thanks to licensed images and sounds from the
show itself. If you are a fan of the adventures of Carrie Bradshaw and
company, or if you like MegaJackpots titles with plenty of bonus rounds,
find a Sex and the City slot near you. Just be prepared to pump a
good deal of money into the game if you want access to its top jackpots.