CSI Slot Machines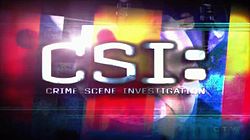 More
than 700 episodes of the series of TV dramas known collectively as CSI
have already aired, with several versions of the show still producing new
episodes. As part of a massive expansion of the franchise, IGT is working
closely with CBS and a handful of smaller gaming groups to produce slot
machines (as well as board games, computer games, and even short graphic
novels and collectibles) based on that network's group of police-procedural
shows.
Try
the 3D Slot Machine Games at Bovada and Get a $3000 Welcome Bonus
Besides the original show, which followed a group of Las Vegas-based cops
and investigators, two spin-offs with characters based in New York City and
Miami (with more spin-offs currently in the works) are all collectively
watched by an audience estimated to be around two billion people, according
to British newspaper The Independent. CSI, or some version of
it, currently airs in more than 200 countries worldwide. The show's colossal
viewership and trademark characters and sounds make it a natural fit for
IGT's collection of licensed slot games.
Crime Scene Investigation Slots Games
Unveiled in 2012 at the Global Gaming Expo, IGT's CSI machines are
really like three games in one – the player can choose from the original
show based in Vegas or the New York or Miami franchises. Each version has
its own set of real clips from the show, featuring popular characters in
videos as well as reel symbols and other features. That amount of
customization is important because the CSI brand is so varied, and fans of
the show can pick their favorite version, and even switch back and forth if
they want, all at the touch of a single button.
Being part of IGT's MegaJackpots series means CSI slot players can
win two kinds of big jackpots: a series of smaller fixed-prize bonuses that
are triggered randomly on each spin of the reels, and progressive prizes in
participating casinos that require a specific set of symbol combinations.
The fixed-prize jackpots are more common, and not all of them require max
bets, so while players stand to pocket millions of dollars in progressive
prize money on CSI games that are linked to MegaJackpots' Wide-Area
Progressive program, it is both less expensive and more common to pick up
the smaller jackpots.
Depending on which slot game version of the popular CBS show you play,
the bonus games and video content differ. IGT has created a single slot
machine based on all three of CBS' crime dramas. The machine's three bonus
games, called Crime Scene, Crime Lab, and Trace Evidence, are
common to all three versions, though the symbols, characters, and clips from
the show vary depending on which city you've chosen to play in.
Trigger the Crime Scene bonus and you quickly look over a grisly murder
scene selecting clues, each of which hides a random cash prize. Should you
trigger the Crime Lab bonus, you can watch as forensic evidence is unlocked
(while you unlock free spins). Trace Evidence is another pick-the-prize game
where players dig through clues, picking up multipliers, credits, and (in
casinos that are part of the progressive network) hope to claim one of the
title's ever-increasing progressive jackpots.
Licensed games are a specialty of IGT, and the company is hoping that the
show's worldwide audience numbering in the billions will help propel this,
one of their newest games, to the same level of success that other licensed
games like Sex and the City and Wheel of Fortune have
achieved.